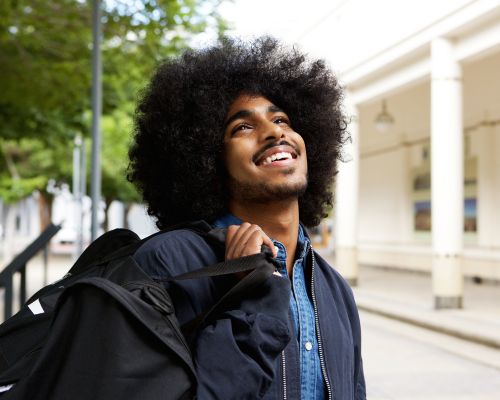 Pathways To Success Young CEO
Hold onto your hats, because it's time to unveil a mind-blowing partnership between the unstoppable forces of 100 Black Men of America, Inc. and Wells Fargo! 🎩🤝 Together, we're on a mission that's bigger, bolder, and brighter than ever before – and we're inviting all you incredible 7th to 12th graders to join the thrill ride!
Picture this: You're about to embark on a journey that's all about unlocking the secrets of the financial universe. 🌌💰 With programs like "HANDS-ON-BANKING," "BUSINESS IDEA LAB," "DOLLARS & SENSE YOUTH INVESTMENT COMPETITION," and "JUNIOR INVESTMENT CLUB," we're not just talking about school lessons – we're talking about adrenaline-pumping adventures that'll turn you into a money maestro, an idea inventor, and a business boss all rolled into one!
Ever wanted to make your dollars dance and cents make sense? The "HANDS-ON-BANKING" adventure is your ticket to becoming the ultimate money magician! 💸✨ And if you've got dreams of launching the next big thing, the "BUSINESS IDEA LAB" is your creative playground, where genius ideas get the spotlight they deserve. 🚀💡
Hold onto your calculators, because the "DOLLARS & SENSE YOUTH INVESTMENT COMPETITION" is where you'll flex your financial muscles and pitch your way to glory, all while learning the art of investing and entrepreneurship. 🏆📈 And for those ready to step into the world of Wall Street wonders, the "JUNIOR INVESTMENT CLUB" is your golden ticket to learning the ropes of investing like a true tycoon.
But wait, there's more than just knowledge awaiting you on this electrifying adventure! 🎉💎 How about the chance to snag laptops, scholarships, and a treasure trove of other exciting prizes? Your future is brimming with possibilities, and we're here to make sure you grab them with both hands.
So, fellow dreamer, explorer, and future captain of industry, are you ready to reshape the future? Join us in this exhilarating journey, where knowledge meets excitement and potential meets possibility. Let's paint a future that's as bright as a supernova – and you're the one holding the cosmic paintbrush! 🌟🎨🚀