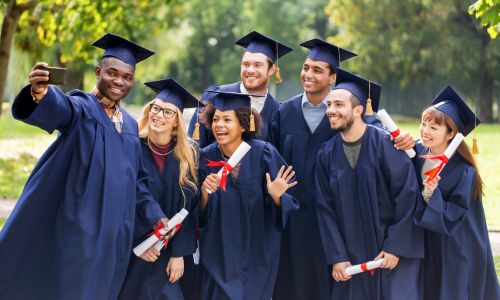 🚀🎓 Kickstart Your College Journey with Collegiate 100! 🌟
Hey Future Cheyney University Innovators! 🌟📚

Dream of leaving a legacy at Cheyney? Step right into the heart of our campus with the Collegiate 100® (or "C100" for the initiated) and let's create waves together! 🚀🎉

🔍

Spotlight on C100 at Cheyney

:🌐
Campus Catalyst

: Here at Cheyney, the C100 isn't just another group; it's a powerhouse, propelling positive change and molding leaders of tomorrow.
🤝

Unity & Growth

: We aim high, striving to be a beacon of responsibility, productivity, and collaboration. Our synergy with the prestigious 100 Black Men of America, Inc. and the Cheyney family is unmatched.
🎓

Diverse & Dynamic Membership

: Representing the essence of Cheyney, we warmly invite African-American male and female students to amplify our voices and vibes.
🤗

Purpose & Passion

: Our heartbeat is mentoring. Bridging the journey from high school to the hallowed halls of Cheyney, ensuring that together, we thrive. All in the spirit of "Mentoring The 100 Way Across a Lifetime."
Eager to Join the C100 Journey at Cheyney?

Your roadmap awaits 🧭:

📚

Eligibility

:Aim for a GPA of 2.5 or above

.✉️ Fetch two Letters of Recommendations: One from a C100 member

🎓Another from a stalwart Community Leader

🌆🗣 Dive into an in-person interview.🖊 Pen down a narrative response.

📜 Unfold your unofficial academic transcript.

💸 Spare a humble $20.00 for the application fee

.📷 Flash that professional headshot – be the superstar

!❤️ Have a passion for our youth and community

.📩 Got a vibrant application? The President's desk awaits!
So, aspiring Cheyney champs, ready to reshape your college journey and etch an indelible mark on tomorrow? Dive in with C100 at Cheyney University and let's chart the course to greatness! 🌱🎓🌍🔥