Welcome To 100 Black Men Of Philadelphia
Shaping Leaders, Supporting Communities, And Developing Change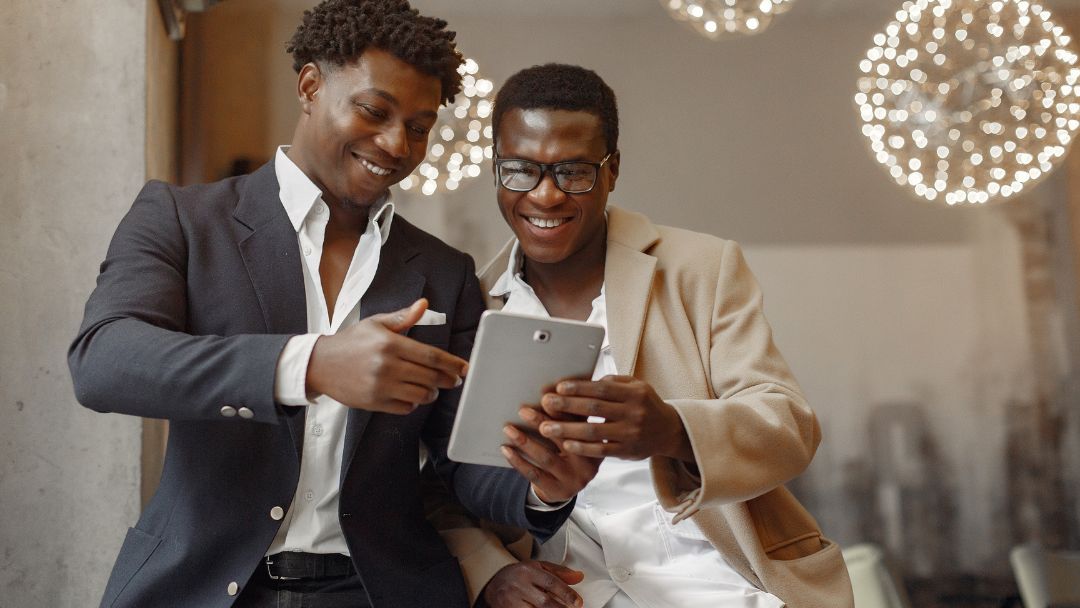 office@100blackmenphilly.org
2300 W Master St
Philadelphia, United States
Our Core Values
Get To Know 100 Black Men Of Philadelphia
To Educate and Empower Our Youth, Their Families, And Our Community.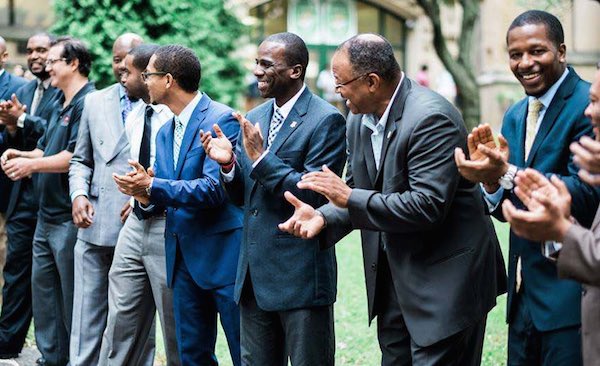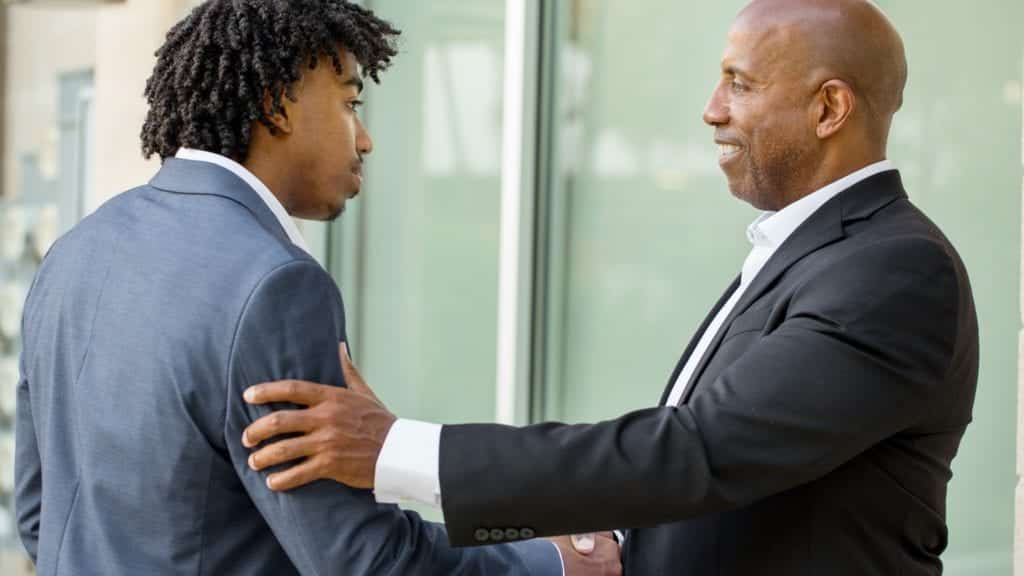 Mission
The mission of the 100 Black Men of Philadelphia. is to improve the quality of life within our communities and enhance educational and economic opportunities for all African Americans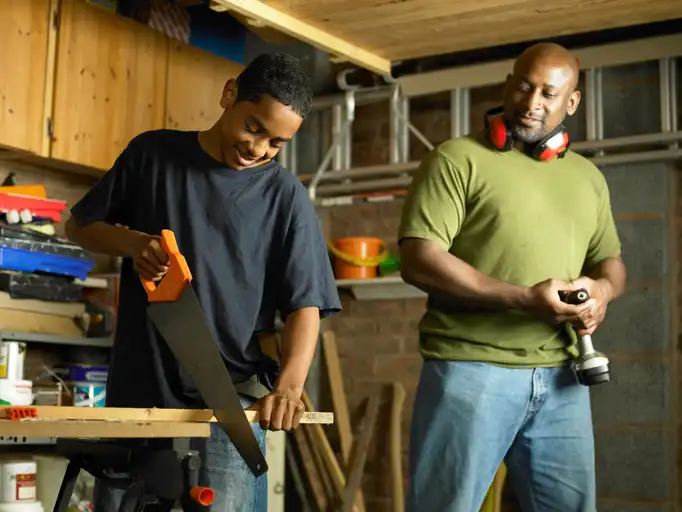 Values
100 Black Men of Philadelphia is committed to the intellectual development of youth and the economic empowerment of the African American community based on the following precepts: respect for family, spirituality, justice, and integrity.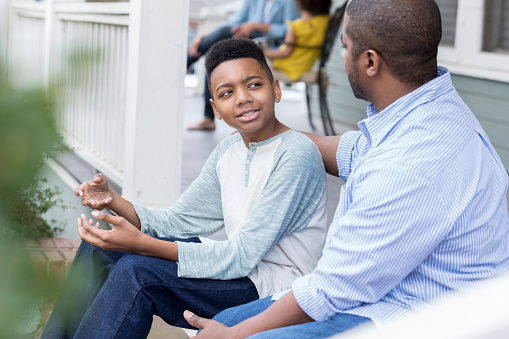 Vision
100 Black Men of Philadelphia seeks to serve as a beacon of leadership by utilizing our diverse talents to create environments where our children are motivated to achieve and to empower our people to become self-sufficient shareholders in the economic and social fabric of the communities we serve.

The History Of 100 Black Men
How It All Began
The overall concept of "The 100" began in 1963 in New York City when a group of concerned African American men began to meet to explore ways of improving conditions in their community. These visionaries included businessmen and industry leaders such as David Dinkins, Robert Mangum, Dr. William Hayling, Nathaniel Goldston III, Livingston Wingate, Andrew Hatcher, and Jackie Robinson.
On October 2, 1986, representatives from 100 Black Men Chapters converged in Washington, DC, for a final meeting to establish a national organization. During previous meetings, they determined the structure, governance and model that would provide the most effective physical and financial resources to support the communities and Chapters. At the final gathering, the organization's name – 100 Black Men of America, Inc. – was unveiled and attendees elected four accomplished, professional men from within their ranks to serve as its first and founding officers.
Each of the four were selected based on their demonstrated commitment to give back in a holistic way that addressed the educational, social, emotional, and cultural needs of youth in their own communities. They put their hands to the plow and did the hard work necessary to establish a foundation for a network of Chapters in their infancy, which today is an international nonprofit organization that positively impacts more than 125,000 youth across the United States and abroad. Throughout our history, the leadership of 100 Black Men of America, Inc. has been impeccable. The men chosen as national leaders all have contributed to the growth and strength of the organization. Their unique contributions have helped The 100 to become one of the premiere mentoring organizations anywhere. Consider the impact each leader has made. On May 27, 1987, in Atlanta, Georgia, this newly formed mentoring organization held its first national conference and introduced itself to the nation. Noted speakers included the late Alex P. Haley and the late Honorable Maynard H. Jackson.
Stay In The Know
Participate In Our Upcoming Events
See The Calendar For More Events That Are Not Present Below

Golf Tournament Scholarship Fundraiser

Mon, Oct 30, 8:00 AM

The 100 Black Men of Philadelphia are pleased to announce their inaugural scholarship golf tournament. Come enjoy a day of golfing at the beautiful Downingtown Country Club and support a great cause! The golf outing includes 18 holes of golf, breakfast, BBQ lunch, silent auction and a cash bar. The 100 Black Men of Philadelphia is a 501 C3 and all ticket purchases and donations are tax deductible.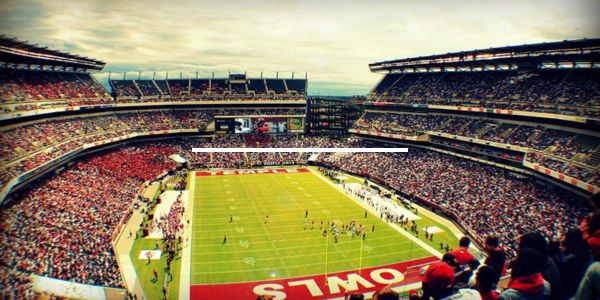 Temple Owls vs NAVY Midshipmen Tailgate and Football Game Experience!
Sat, Nov 4, 2:00 PM

The Temple Athletic Department have partnered with 100 Black Men Philadelphia for this special event! First, we'll be attending the TEMPLE Taligate Event hosted by Temple Univeristy Alumni. Food, fun activities, and ticket to the football game will be FREE!The football game (11/4/23 TBD) is between the Temple Owls and NAVY Midshipmen! Come join us for a great time!

Sickle Cell Awareness Blood Drive
Sat, Nov 11, 9:00 AM

Come join us for a life-saving cause! Your blood can save lives! We are joining the American Red Cross in collaboration with the Philadelphia Alumnae Chapter of Delta Sigma Theta Sorority and Omega Psi Phi Franternity Inc. Mu Omega Chapter. Other special activities will be available on site.Please call 1-800-7332767 or visit
www.redcrossblood.org and enter: 100BlackMen to schedule an appointment.
NOTE: All donors will receive a $20 Gift Card by email thanks to AMAZON!
ADMISSION IS FREE!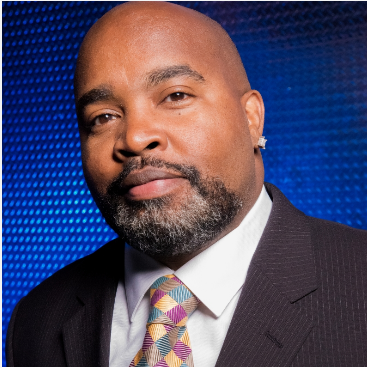 Message From The President
Dear Friends and Supporters of 100 Black Men of Philadelphia,

I trust this message finds you well and full of hope. As the President of 100 Black Men of Philadelphia, it is both an honor and a privilege to address you through this platform. Our journey has been one of unwavering commitment to the betterment of our community, and I am excited to share the remarkable impact we are achieving together.

At the heart of our mission lies the transformative power of mentorship and volunteering. Our combined efforts have enabled us to create an enriching environment for the youth of Philadelphia. We firmly believe that the guidance and support we provide play a pivotal role in shaping the future leaders of our community. Through mentorship, we ignite academic excellence, nurture personal growth, and impart the values of responsibility, resilience, and service.

A highlight of our accomplishments is the establishment of a secure haven for our youth. In a world fraught with challenges, our programs offer a sanctuary where young minds can thrive, and aspirations can flourish. This safe space serves as a foundation for exploration, creativity, and the development of the self-confidence needed to overcome life's hurdles.

As we embark on this transformative journey, we recognize the significance of forging community connections and nurturing relationships. Our collaborations with local organizations, educational institutions, and compassionate individuals underscore our commitment to collective progress. By working together, we amplify our impact and bring about change that resonates deeply within our neighborhoods.

However, our progress would be incomplete without the unwavering support of individuals like you. Your dedication to our cause, your belief in our mission, and your generous contributions empower us to continue making a tangible difference in the lives of the youth we serve. Your donations not only provide financial assistance but also signify your unwavering belief in the boundless potential of our future leaders. With your steadfast support, we can expand our reach, enhance our programs, and create even more avenues for growth and development.

I invite you to join us on this extraordinary journey. Together, let's continue to inspire, uplift, and empower the young minds of Philadelphia. As a united force, we are carving a path of positive change that will resonate across generations.

Thank you for your steadfast support. I eagerly anticipate our continued partnership and shared commitment to building a brighter future.
Lawrence Price President, 100 Black Men of Philadelphia