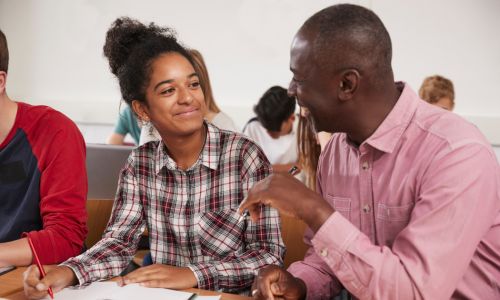 🚀 The Leadership Academy by 100 Black Men Of Philadelphia: Crafting Tomorrow's Leaders TODAY!
🌟

Program Description:

Hey future game-changer! 🌍💪 Welcome to The Leadership Academy, a unique place where dreams are fueled, and potentials are unlocked. Tailored for young men from 2nd to 12th grade, we're here every 1st and 3rd Saturday to walk this exciting journey with you.
Timeless Mentorship

: Connect with mentors from the inspiring 100 Black Men of Philadelphia community. They've walked the journey, faced the challenges, and are here to guide you.
Power-Packed Sessions

: From communication finesse to setting mighty goals, our sessions are geared to equip you with essential life skills.
Thrilling Community Engagement

: Engage in fun, interactive sessions, make new pals, and grow in a supportive, uplifting environment.
For the amazing parents:

We've crafted an environment that goes beyond academics. Your young man will be immersed in a space that nurtures personal growth, self-awareness, and leadership prowess. Imagine him confidently taking on the world, creating impactful relationships, and stepping into leadership roles. That's our commitment.
Why Join The Leadership Academy?

For our young visionaries: 🦸‍♂️ This isn't just any academy. It's where your story takes flight. It's where bonds are built. It's where you're prepped for the big, bright future ahead. Come, be part of a legacy in the making.
For our pillar parents: 🌟 Watch your child's transformation into a confident, purpose-driven, and compassionate leader. We're here to complement the values and lessons you instill at home.

📣
Heads up, aspiring leaders and supporters of dreams! The Leadership Academy by 100 Black Men Of Philadelphia awaits. Let's craft history, one leader at a time! 🌊
Experience The Leadership Academy