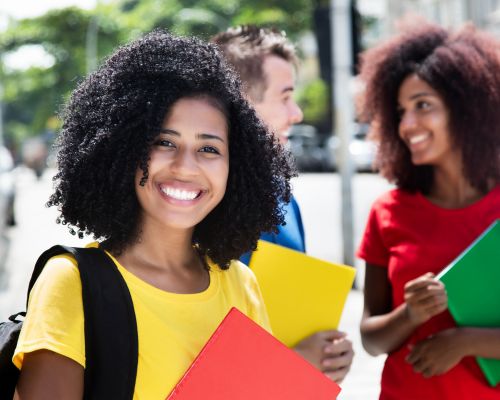 🎓🚀 Elevate Your Future with Wells Fargo's Ultimate College Program!
🌟 Heads Up, College Trailblazers! 🌍🎉 Are you revving up for college or already navigating the exhilarating college corridors? Well, here's the game-changer you've been waiting for!
Dive into Wells Fargo's electrifying program tailored just for college students like YOU. Whether you're cracking open fresh textbooks or sipping that third cup of late-night study coffee, we've got the ultimate boost for your career trajectory.
🚀 Here's the Golden Ticket: Elite Summer Internships: Paid and prestigious! Rub shoulders at top-tier organizations like the Federal Reserve Bank, Enterprise Car, and, yes, Wells Fargo itself!
Skill Mastery Workshops: Hone those in-demand professional abilities. We're talking top-notch Resume and Interview Prep, Mock Interviews that feel like the real deal, and oodles of soft skills that'll make you stand out!
100 Black Men of America's College Scholarship: This isn't just a scholarship; it's a rocket fuel for your dreams. Don't miss this coveted shot!
Why Dive In? For our ambitious achievers 🌠: You're on the cusp of something monumental. This program isn't just about a line on your CV; it's about equipping you with the tools, networks, and confidence to soar. You'll step out not just as a graduate, but as a game-changer ready for the world.
For our family & friends cheer squad 📣: Watch these young stars rise and shine brighter! With hands-on experience and invaluable skills, they're not just setting themselves up for success; they're setting new standards.
📢 Attention, future leaders and dream-chasers! Wells Fargo and the vision of 100 Black Men of America beckon. Jump in and let's craft futures that inspire awe. 🌊 Propel your journey now!